The Marvel Super Heroes Podcast
Episode 047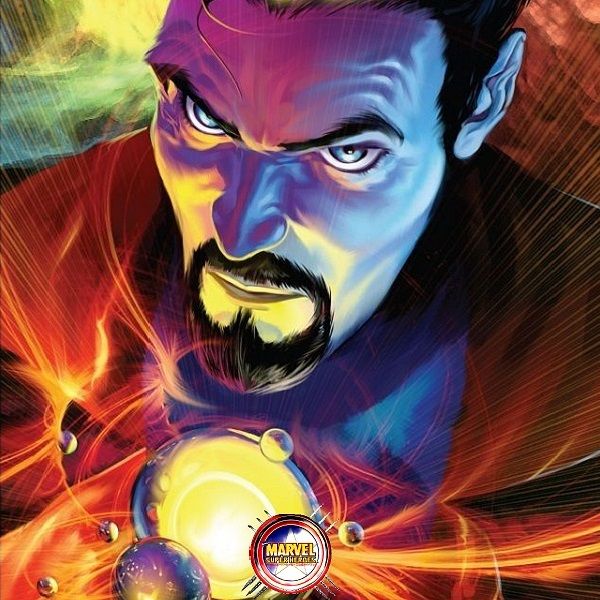 To permanently save this episode's MP3 file to your computer or other listening devices, right-click the link below to bring up sub-menu and select "Save Target/Link As..." Pick where you want it to save to, and you're set.
Note: We like our language NSFW salty, and there be spoilers here...
Face Front, True Believers! It's been three weeks since our last #MarvelSHP, which is like one-third as long a wait as for the last one, so we're getting better! Illegal Machine returns to join Diabolu Frank to look at the 2004-2005 mini-series
Strange
, which was intended to be a sort of
Ultimate Doctor Strange
re-imagining by J. Michael Straczynski, but his protégé Samm Barnes got top billing over artist Brandon Peterson, and this revamp has been largely forgotten in the decade since its publication. That's strange in itself, since it was clearly the basis for the 2007 DTV cartoon
Doctor Strange: The Sorcerer Supreme
, and ranked between #24-53 in the top 100 comics sold in North America, selling 36-60K copies each during its six month run. That's far better than anything starring the Master of the Mystic Arts since the last time he had his own ongoing series in the early '90s. We reevaluate the book to see if it was undervalued, or if it just damaged the property in a highly visible manner. Also, we briefly mention Mark Waid & Emma Rios
Strange
4-issue mini that bombed in 2010 (debuting at 89th place with 23,362 copies and plummeting from there.) Episode art tumblr
here
. Excelsior!
As you can tell, we love a fierce conversation, so why don't you socialize with us, either by leaving a comment on this page or...