The Marvel Super Heroes Podcast
Episode 063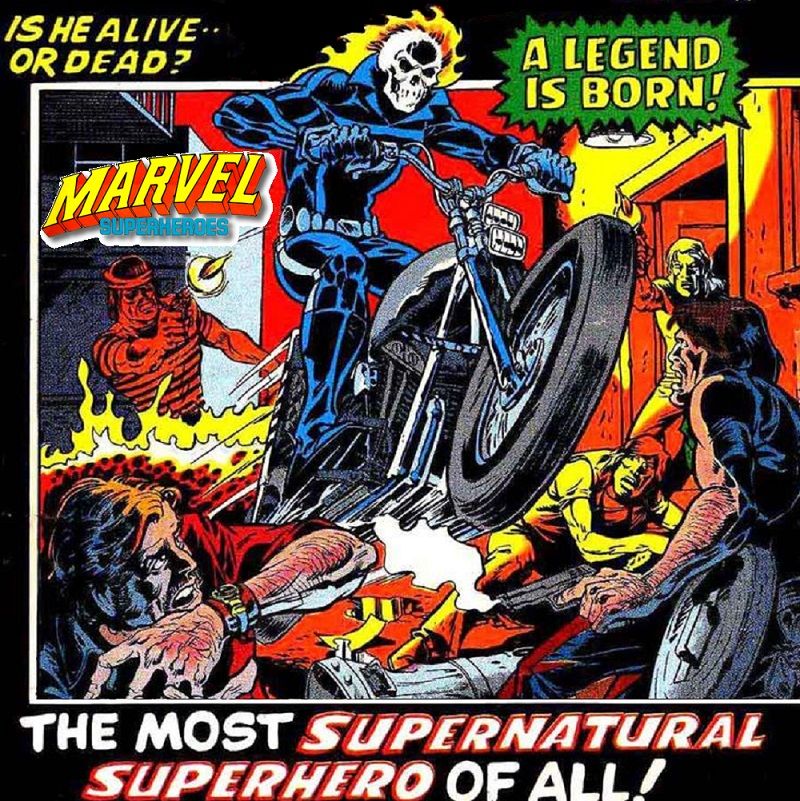 To permanently save this episode's MP3 file to your computer or other listening devices, right-click the link below to bring up sub-menu and select "Save Target/Link As..." Pick where you want it to save to, and you're set.
Note: We like our language NSFW salty, and there be spoilers here...
Face Front, True Believer! Illegal Machine, Mister Fixit & Diabolu Frank burn rubber with the eponymous origin story of Johnny Blaze, The Ghost Rider! This one's not for the easily offended, especially on the religious front, as Jesus takes the wheel and pops a wheelie! Plus, a high speed overview of the first several years of '70s excitement! Excelsior!
Should I have bought it @rolledspine ? @CommanderBlanx @Illegal_Machine pic.twitter.com/RerPdKEuc0

— Anj (@dranj70) June 30, 2016
@rolledspine https://t.co/rL8S7IhP5b

— Odell Abner Dracula (@DellDracula) June 25, 2016
@rolledspine Yay! pic.twitter.com/rrkN2zlFmi

— Martin Gray (@MartGray) June 15, 2016
Hellcat AND Dormammu? So much awesome. @CommanderBlanx @Illegal_Machine @rolledspine pic.twitter.com/BDPThfGDNs

— Anj (@dranj70) July 20, 2016
@rolledspine the Tigra panels that introduced me to the character pic.twitter.com/fhJ3zF0qw7

— Anj (@dranj70) September 14, 2016
As you can tell, we love a fierce conversation, so why don't you socialize with us, either by leaving a comment on this page or...