The Marvel Super Heroes Podcast
Episode 056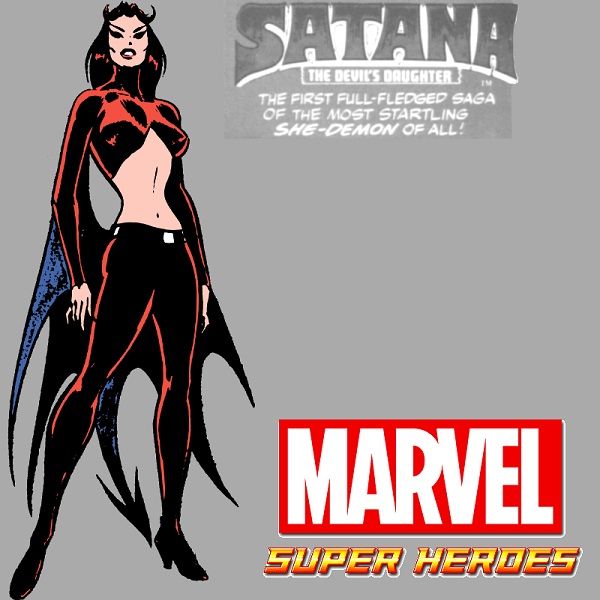 To permanently save this episode's MP3 file to your computer or other listening devices, right-click the link below to bring up sub-menu and select "Save Target/Link As..." Pick where you want it to save to, and you're set.
Note: We like our language NSFW salty, and there be spoilers here...
Face Front, True Believers! As much as it may seem like we've become
The Marvel Comics Super Special Podcast
, movies are actually supposed to be a secondary concern to the actual comic books, so we decided to do a nigh-
Lady Daemon
level deep dive for an anti-heroine with close ties to cult rituals who debuted in a black and white magazine and was often written by pre-fame Chris Claremont! Presenting Satana Hellstrom, Sister of the Son of Satan! We look at her early stories from before she landed in the first ever
Handbook of the Dead
and then go down a rabbit hole cut into the bottom of the Mighty Marvel Mail Bag! Since we only gave Satana the first half hour, we bothered to pull together
a tumblr gallery
for the first time since our Doctor Strange episodes! Excelsior?
As you can tell, we love a fierce conversation, so why don't you socialize with us, either by leaving a comment on this page or...