The Marvel Super Heroes Podcast
Episode 055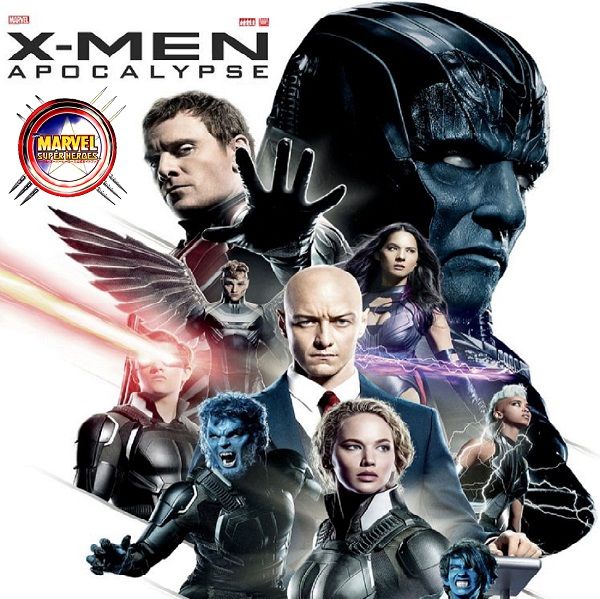 To permanently save this episode's MP3 file to your computer or other listening devices, right-click the link below to bring up sub-menu and select "Save Target/Link As..." Pick where you want it to save to, and you're set.
Note: We like our language NSFW salty, and there be spoilers here...
Face Front, True Believers! Frank finally finished editing and releasing our coverage of the
third; no sixth... Wait, do the solo movies count, since Origins had the team name in the title? Ah screw it
most recent flick in the
too
long running X-Men franchise just a fortnight after its not-especially-anticipated release! And by "we" meaning a show run by Mr. Fixit while Frank lies passively on his back, nearly pulling a Fixit by almost dosing off several times and (speaking of releases) farting loudly and moistly following a full day of convention going and Mediterranean buffet gorging without Mac, who abstained from this outing! Also, Frank kept rolling around on the floor, bumping into the laptop and once accidentally shutting down the recording, making Fixit paranoid for the rest of the session! We're in the same room, but you'll swear it was a Skype session the way we phone it in at four in the morning! Also, Fixit's recording panics, hiccups (one literal) and Frank's bowel sounds are mostly edited out, which is more than we can say for the sprawling bloat of Bryan Singer's latest, possibly last, arguably lamest outing with Marvel"s" mutants! Excelsior?*
As you can tell, we love a fierce conversation, so why don't you socialize with us, either by leaving a comment on this page or...
*Was there a Stan Lee cameo in this one? I can't remember. Talking of which, destroying Auschwitz was not only a most egregious episode of destruction porn, but kinda flies in the face of the Jewish determination to "never forget" by removing a key piece of physical evidence against the arguments of Holocaust deniers. Also, Stan Lee is Jewish and he has a cameo in
Yoga Hosers
, so we don't think he forgot to appear here unless his cameo involved remembering the contributions of other creators in building the
Camp
House of Ideas. Oh wait, he and Milly the Model are shown scared of the launching missiles. Was that supposed to be a
The Day After
reference? Felt more like a recycling of
First Class
...