The Marvel Super Heroes Podcast
Episode 061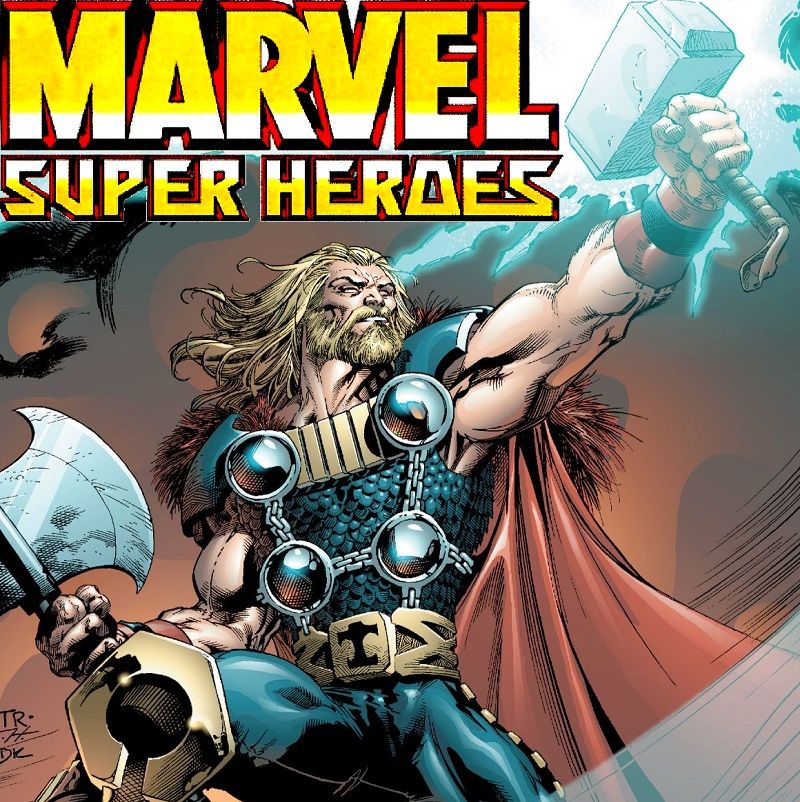 To permanently save this episode's MP3 file to your computer or other listening devices, right-click the link below to bring up sub-menu and select "Save Target/Link As..." Pick where you want it to save to, and you're set.
Note: We like our language NSFW salty, and there be spoilers here...
Face Front, True Believer! Longtime listeners will know the name, as his legend echoes through many episodes, but this edition marks the coming of... FRY-HOLE! Our special guest joins Mister Fixit, Illegal Machine, & Diabolu Frank to discuss his favorite Marvel Super Hero, the God of Thunder, Miiiighty Thoooorrrr!!! We finally have a broad discussion about the founding Avenger and cinema star, with our sweet spots of coverage in the '80s & '00s! It's not the most linear chat though, with tangents into several Avengers, Marvel Knights ("Streets of Poison" represent, ya'll) and even the X-Men! Plus, Frank peeks into the Marvel Mail Bag and finds careless whispers! Excelsior!
As you can tell, we love a fierce conversation, so why don't you socialize with us, either by leaving a comment on this page or...