Amazing Heroes Interviews Episode 2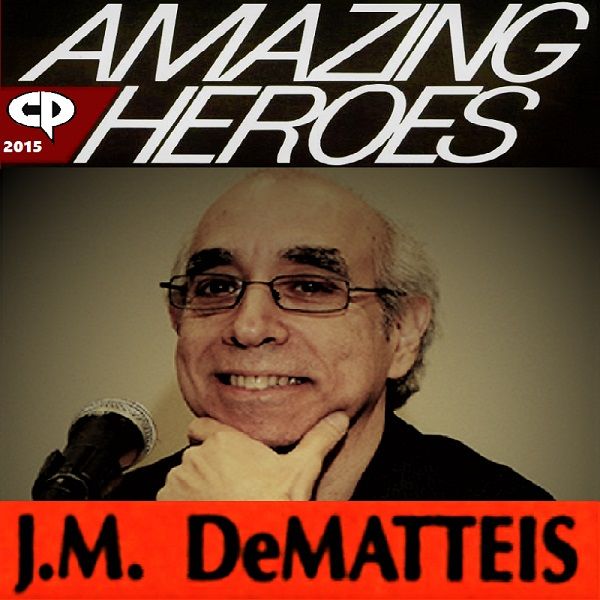 To permanently save this episode's MP3 file to your computer or other listening devices, right-click the link below to bring up sub-menu and select "Save Target/Link As..." Pick where you want it to save to, and you're set.
Interview conducted with treasured comic book scripter and screenwriter John Marc DeMatteis at The Texas International Comic Convention, Houston's Comicpalooza, on May 24, 2015. The interview has been edited for time, content, consistency and quality.
02:13 Doctor Strange and The Defenders
06:29 The Son of Satan & Hellcat
11:21 Captain America
14:05 Patsy Walker
15:49 The Gargoyle Isaac Christians & Sophistication in Comics
19:35 The New Defenders
22:56 In memory of Harry Osborn
26:36 Justice League Detroit
30:06 Justice League International
35:50 The Life and Times of Savior 28
45:10 Keith Giffen & Breakdowns
56:09 DC Animation
This episode's non-paying advertisers:
If you enjoyed this podcast, check out others in the Rolled Spine Network...